Remote Patient Monitoring companies have emerged as one of the key elements of a value-based care model that enables healthcare providers to virtually monitor and manage their patients' chronic conditions in near real-time for improved health outcomes. The US Government Accountability Office (GAO) describes Remote Patient Monitoring as a coordinated system involving the use of one or more mobile or home-based monitoring devices that deliver specific health data to be subsequently reviewed by medical professionals.
How Do Remote Patient Monitoring Companies Work?
Here are the four primary steps involved in the Remote Patient Monitoring process:
Step #1: Launching an RPM Program
The healthcare provider partners with a dedicated Remote Patient Monitoring vendor in order to offer RPM services to patients for the virtual monitoring and management of specific health conditions and/or activities of daily living (ADLs). The RPM vendor will assess your unique patient population's clinical use cases, and advise on which devices and programs will lead to the best outcomes for both sides of the care paradigm.
A qualified remote patient monitoring vendor like HealthSnap will work with your billing and care teams to ensure seamless integration into your EHR system before launch.
Step #2: Offering the RPM Service to Patients
The healthcare provider identifies whether a patient would benefit from remote monitoring of specific patient data, such as body weight, pulse rate, blood pressure, or blood sugar levels, which can be captured through the RPM system. The program is implemented for patients who consent to participate in it.
Your RPM vendor will handle all patient enrollment outreach, from the initial touch point with a letter and/or phone call to consent and logistics for connected device delivery.
Step #3: Collecting Patient Data Remotely
The Remote Patient Monitoring platform service provider can directly deliver a pre-configured, ready-to-use RPM device to the patient's doorstep. Alternatively, patients may visit the healthcare provider's office to obtain the device for on-site enrollment. The device will start collecting and transmitting data from the patient to the provider as soon as it is put into use (usually via a cellular network).
Step #4: Monitoring Data and Managing Patient Health
The patient health data patterns are monitored and analyzed by a designated medical team at the provider's office. If desired, the RPM vendor may be able to offer virtual care services to keep track of patient data trends, and proactively intervene if an alert is triggered. Based on the data feedback received in near real-time, the healthcare provider can deliver timely and more effective medical guidance and support to the patient.
Choosing the Right Remote Patient Monitoring Company
Healthcare providers should consider the following key factors in order to choose the most appropriate Remote Patient Monitoring companies for their needs.
Types of Remote Patient Monitoring Services Offered by the Platform
Specialty healthcare providers may want a Remote Patient Monitoring system that supports patient data collection related to their specialty area. For example, an endocrinologist may want a reliable system for blood glucose monitoring, while a heart specialist may want to focus on weight and blood pressure monitoring.
Many multi-specialty healthcare providers may first want to launch the Remote Patient Monitoring services for one chronic condition in order to familiarize themselves with the system and seek to understand how their patient population responds to the service. If they are encouraged by the results, they may gradually extend the services to other areas of care that the RPM platform supports.
Ease of Setup and Integration of the Remote Patient Monitoring System with Existing Workflow
One of the important concerns healthcare providers may have is whether the Remote Patient Monitoring platform can be seamlessly integrated into their existing workflow and customized to fit their specific needs. They would prefer to use an RPM system that is flexible enough to transmit patient data, generate reports, and deliver notifications in a way that meets the unique requirements of the provider and care team's clinical workflow.
It's equally important to consider whether the Remote Patient Monitoring platform will work well with the provider's existing electronic medical records (EMR) program and other software solutions they may be using. Whether the RPM service provider is able to offer assistance with the setup work and user instructions, and whether it is proactive with customer support, training, and troubleshooting will influence the healthcare provider's choice of vendor.
Ease of Use of Remote Patient Monitoring Devices for the Patients
Ease of setup and usage at the healthcare provider's facility alone is not a sufficient consideration. The provider should also look at whether the Remote Patient Monitoring company is offering devices that are easy to use for the patients. It is not prudent to assume that patients are tech-savvy, especially in older and low-tech-literacy populations. They should not be left struggling to configure and install the device at home, manage a complicated Bluetooth interface, or navigate an app on a smartphone they are not comfortable with.
If the Remote Patient Monitoring devices are cumbersome to use, it may reduce their adherence to the care team's instructions. A good RPM platform should be able to offer devices that are easy to understand and easy to use. The patient should ideally be able to use them straight out of the box without having to set up, configure, or adjust any controls – except maybe loading the batteries to turn on the device.
The Networking Technology Behind the Remote Patient Monitoring Devices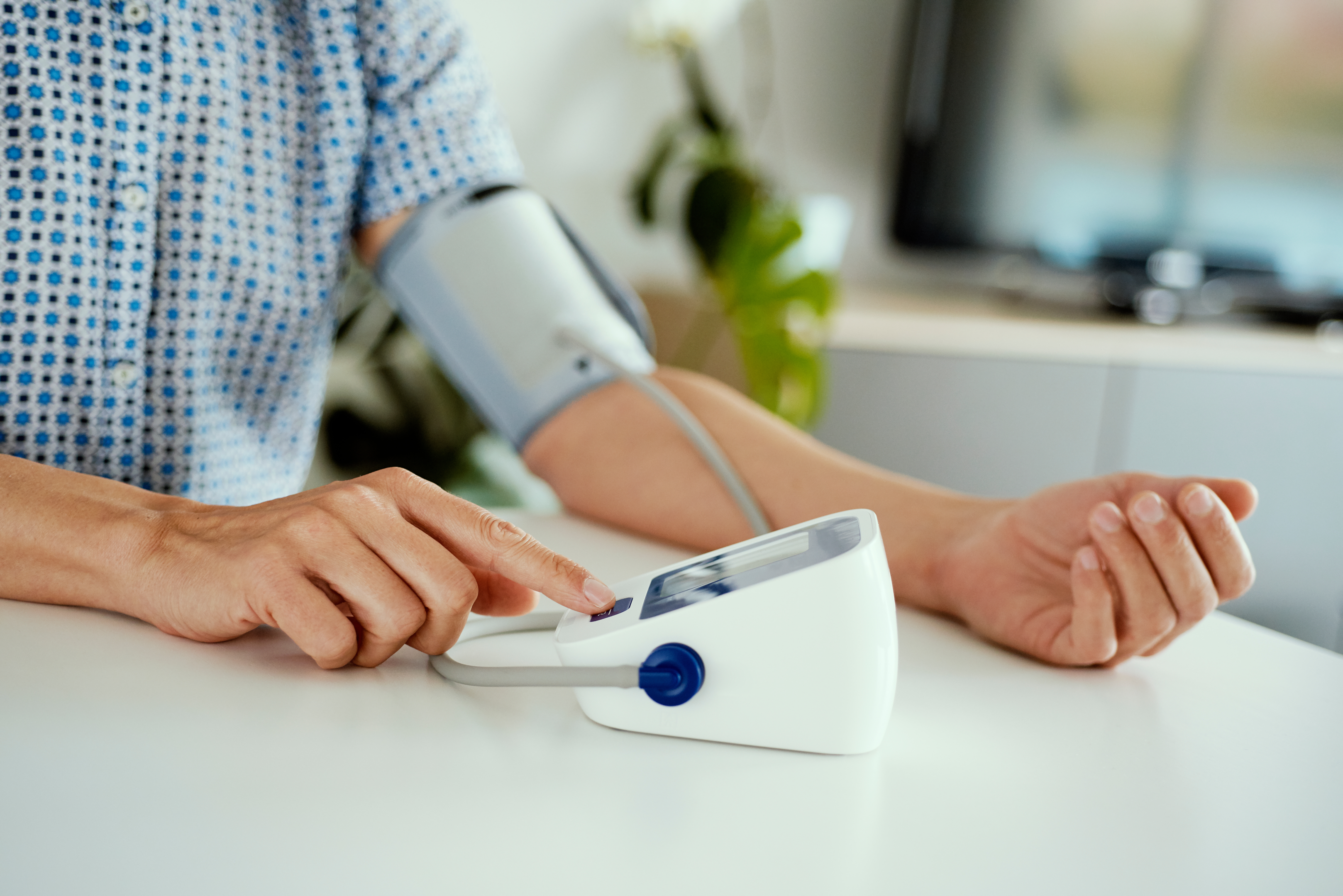 Healthcare providers prefer the use of RPM connected devices, which are more accessible to the most significant number of patients. The ideal choice would be a Remote Patient Monitoring company that utilizes cellular technology for its devices. Cellular connectivity has the best global coverage by far, and patients located nearly anywhere can use cellular RPM devices quickly and easily.
Other wireless connectivity solutions, such as Bluetooth and Wi-Fi are relatively inconsistent, less secure, and may involve multiple steps for connectivity and configuration before the patient can use them. Cellular RPM devices, on the other hand, are highly reliable and usually require no setup. The patient can use a cellular pulse oximeter, cellular scale, cellular glucometer, or cellular blood pressure monitor with just the press of a button to measure and transmit health data.
Coding and Billing Support From the Remote Patient Monitoring Vendor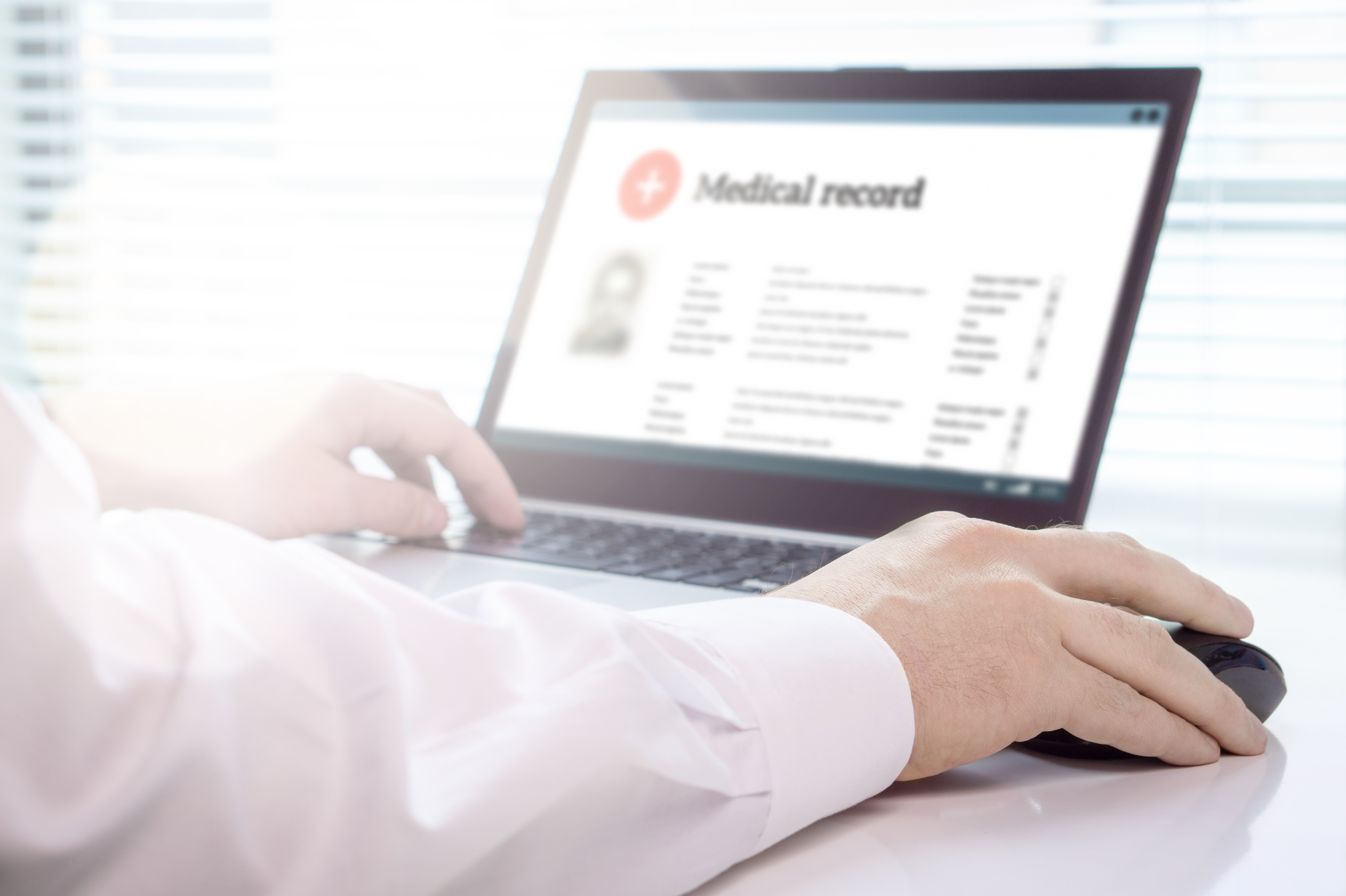 While evaluating their options for a Remote Patient Monitoring company, healthcare providers should consider how the company's RPM platform supports coding and billing. The efficiency of the platform will make a difference in how consistently and accurately the coding and billing tasks are accomplished and how much staff time is consumed in billing for Remote Patient Monitoring services, not to mention how steady a revenue stream RPM can be for the practice or health system.
When the coding and billing are streamlined, it can lower the workforce costs associated with the process and optimize the healthcare organization's bottom line. It's prudent to choose a Remote Patient Monitoring company that is equipped to offer automated billing platforms to healthcare providers to help increase their efficiency and bring down costs.
Questions to Ask When Selecting a Remote Patient Monitoring Platform
By partnering with the right Remote Patient Monitoring platform, healthcare organizations and health systems are empowered to deliver more proactive and effective patient care with each interaction, improve patient outcomes, and eventually, strengthen their brand reputation and boost their revenues. Here are some of the important questions for healthcare providers to ask when selecting a Remote Patient Monitoring company.
Can the RPM Vendor Provide Hard Facts and Figures About How it Can Help Improve Chronic Disease Outcomes?
The healthcare provider should know whether the Remote Patient Monitoring company has collected and analyzed data regarding the efficacy of its platform for improving patient outcomes. A review of these figures can provide meaningful insights to the provider and help them make a more informed decision.
HealthSnap's integrated virtual care platform is equipped to deliver continuous, proactive, and remote patient care across high-risk chronic patient groups and throughout the care continuum. HealthSnap offers proven figures and case studies to demonstrate how its platform helps improve patient outcomes:
Systolic Blood Pressure – average change of -8 mmHg
Diastolic Blood Pressure – average change of -5 mmHg
Body Weight – average change of -5 lbs
Improvement in health outcomes – 70% of patients
Improvement in sense of health security – 100% of patients
Improvement in sense of control over own health – 84% of patients
Better understanding of own health with HealthSnap consultations – 100% of patients
Significant lifestyle improvements – 75% of patients
What is the Average Annual Increase in New Revenue Per Patient for a Healthcare Organization After the Implementation of a Remote Patient Monitoring Program?
By enabling a healthcare organization to remotely monitor a patient's vital signs and medical data related to chronic conditions at scale, an integrated virtual care platform can help drive more effective business outcomes for the providers, administrators, and care teams (compared to what might be possible in a conventional clinic setting.)
The Remote Patient Monitoring company should be in a position to offer clear data on how much estimated new revenue per patient per year on average can be generated when their services are utilized. This accurate data combined with the physician fee schedule outlined by the Centers for Medicare & Medicaid Services (CMS) will allow the healthcare organization to assess its expected return on investment and make a financially prudent decision.
HealthSnap's integrated virtual care platform helps healthcare systems diversify their revenue streams. With its patent-pending Eligibility Report, healthcare professionals can take the guesswork out of the RPM billing process, and generate up to $1,883 in new annual revenue per patient.
Does the Remote Patient Monitoring Company Demonstrate a Commitment to Data Security and Regulatory Compliance?
To enter into a successful and thriving partnership with a Remote Patient Monitoring platform, a healthcare organization should assess whether the platform has a demonstrable capability to provide critical protection of patient health data and abides by the highest standards of regulatory compliance. The virtual care platform should ideally be both HIPAA-compliant and HITRUST-certified.
HIPAA-Compliance
According to the current HIPAA guidelines, healthcare organizations have an obligation to protect patient health information at all times, which may include a patient's medical condition, treatment, and medication history, plus insurance and billing records. They are required to ensure that patient data is maintained safely with appropriate and reasonable security standards.
Companies providing Remote Patient Monitoring services are also held to the same standard of trust. Therefore, healthcare providers must choose an RPM vendor that is willing to take all the necessary steps to protect patient data and, in effect, enable the provider to meet patient expectations and deliver best-in-class healthcare services in a secure virtual environment.
HITRUST Certification
When a Remote Patient Monitoring company is HITRUST certified, it is a demonstration that they prioritize the protection of patient health information at the highest level. HITRUST has built a Common Security Framework (CSF), which sets high compliance standards in the healthcare sector. The certification helps companies that have access to protected health information (PHI) manage cybersecurity risks more effectively.
HITRUST framework integrates national as well as global guidelines and standards, including HIPAA for privacy and security in the field of healthcare. It is among the few certifications requiring an independent auditor to ensure organizations are meeting the defined standards. As a result, when healthcare organizations work with HITRUST-certified RPM vendors, they can move faster with the reassurance that robust security standards for patient data will be maintained.
Meeting or exceeding patient expectations about the protection of their personal information is vital to the building of a trustworthy and thriving patient-provider relationship. HealthSnap is a leading virtual care platform that is both HIPAA-compliant and HITRUST-certified. The interoperable HealthSnap platform ensures security and compliance to enable reliable care coordination at scale.
What Are the Major Clinical Use Cases of the Remote Patient Monitoring Service and What Kind of RPM Devices Do They Offer for Delivering a Simple and Scalable Home-Health Experience?
Even when a healthcare organization is looking for an RPM vendor for a single clinical use case, it's best to select a company that is equipped to offer all or most of the major clinical use cases. This will ensure that the provider can seamlessly expand their services by adding more use cases as the demand for their Remote Patient Monitoring program grows. Providers should look for a platform that offers all of the following top clinical use cases.
Management of Hypertension
Near real-time monitoring of blood pressure measurements with an RPM BP monitor can help patients feel more secure and in control of their condition at home. Greater outreach and engagement is possible with high-risk patients and their care plans can be proactively adjusted for more effective and timely care.
Management of Obesity
For patients who need better tracking to meet their weight management goals, RPM scales can help monitor weight readings in near real-time. The care team can counsel patients remotely, recommend personalized diet and nutrition plans, and help the patient get on the road to sustainable weight loss or obesity management.
Management of Heart Conditions
Both RPM weight monitoring and blood pressure readings in near real-time can prove to be great preventative support for patients with known heart conditions or a determining risk of heart failure. RPM-driven heart failure management can help recently discharged chronic heart failure patients minimize readmission risks.
Management of Diabetes
Remote monitoring of blood glucose readings in near real-time can help improve diabetic care management for patients and reduce clinic and emergency room visits. The care team's access to longitudinal blood glucose metrics helps ensures that the highest acuity patients can receive care when they need it the most, so that serious diabetic events may be prevented.
HealthSnap's Remote Patient Monitoring platform covers all the clinical use cases discussed above. It provides cellular-enabled and pre-configured RPM devices that remove the need for Wi-Fi, Bluetooth, smartphones, and mobile apps. The patient can simply open the package in which the ready-to-use device is delivered to their doorstep and start using it right away to transmit readings in near real-time to their care team.
RPM devices currently available from HealthSnap include Cellular Glucose Meter, Cellular Blood Pressure Monitors, Cellular Pulse Oximeter, Cellular Scale, and third-party Wi-Fi and Bluetooth devices such as an Apple Watch.
What Kind of Shipping Options are Available From the Remote Patient Monitoring Company?
Device shipping and logistics services have an important role to play in encouraging the largest number of patients to participate in a Remote Patient Monitoring healthcare delivery and a chronic care management program. Healthcare organizations should look for an RPM vendor with turnkey device shipping and logistics capabilities.
This helps ensure that the healthcare provider does not have to commit in-house resources to manage, track, and ship the devices to a patient. An efficient and scalable RPM program becomes possible when shipping and logistics are smoothly handled by the vendor. It's best to choose a company that offers both drop-shipping and bulk order options so that the provider can make a choice according to their changing needs.
Drop-Shipping or At-Home Patient Enrollment
Automated drop-shipping directly to the patient's doorstep offers convenience and improved access to care for all patients. The RPM vendor will take the responsibility to deliver the devices to the patient's home. If the devices are pre-configured and cellular-enabled, the patient can start using them right away without any need for a set-up. Just place the batteries in the device and take a reading as you normally do!
A dedicated RPM service provider will ensure that the healthcare organization as well as the patient receives periodic shipping updates for full program enrollment visibility.
Bulk Order Shipping or On-Site Enrollment
The healthcare organization should check whether the Remote Patient Monitoring company offers the option of bulk orders to their facility (on-site enrollment). This allows the care teams to have devices on hand right in their office.
Patient enrollment with pre-configured, cellular-enabled devices may only take 30 seconds or less to set up, and the patient can simply walk away from the office with a device in hand and a clear understanding of their care plan.
HealthSnap's state-of-the-art Remote Patient Monitoring platform offers both at-home and on-site patient enrollment options to providers in order to give them the flexibility to tailor the remote care program according to their unique requirements.
Does the Remote Patient Monitoring Company Have the Ability to Support a Virtual Care Program When the Healthcare Provider Wants to Outsource This Service?
Healthcare organizations should have the flexibility to offer a virtual care program to their patients even when they do not want to commit their own clinical staff resources for this service. Therefore, while evaluating their options for an RPM vendor, the provider should check whether the vendor has their own licensed clinical staff to facilitate their care plans and coordinate high-quality remote patient care in near real-time.
HealthSnap has dedicated clinical staff including LPNs and RNs, which can support the healthcare provider's virtual care program. They can deliver personalized video consultations, manage patient data alerts, send periodic health nudges to improve patient compliance and offer near real-time care coordination with the provider's office in order to proactively manage critical medical events.
Choose HealthSnap – The Best Remote Patient Monitoring Company to Supercharge Your Entire Care Team
HealthSnap's all-in-one integrated Virtual Care Platform is helping care teams become more effective and patients achieve better solutions for chronic disease management in a remote care world. Get ready to deliver proactive, continuous remote care to your patients and help them thrive with more dependable, convenient, and cost-effective RPM solutions from HealthSnap. To learn more about the company or to request a demo of its RPM program, call today at 888-780-1872 or reach out online with any questions.