Forward-thinking healthcare providers now increasingly recognize the advantages of Remote Patient Monitoring (RPM) for both patients and practitioners. Patient feedback, as well as research data from multiple sources, continues to demonstrate the all-around benefits of high-quality RPM platforms.
Data Shows the Growing Acceptance and Benefits of Remote Patient Monitoring for Providers
An Insider Intelligence report showed that more than one in four Americans (nearly 70 million US patients) is expected to use Remote Patient Monitoring services by 2025. A survey of 25 healthcare organizations by KLAS Research revealed that 38% of the organizations experienced a reduction in the burden of chronic care admissions, while 17% of them also reported a reduction in costs with the implementation of Remote Patient Monitoring devices and programs.
The Covid-19 Healthcare Coalition evaluated how RPM became the preferred method of patient-provider interaction following the pandemic. Physicians were able to utilize Remote Patient Monitoring during times of crisis in the following ways:
Over 75% of medical professionals used RPM in urban and rural areas for the management of chronic diseases.
Over 65% of medical professionals used RPM in urban and rural areas for medical management.
Over 60% of medical professionals used RPM in urban and rural areas for care coordination.
These facts and figures demonstrate quite clearly how Remote Patient Monitoring is playing a key role in the delivery of longitudinal treatments for chronic disease with a wide-ranging impact in assisting providers and caregivers. Most importantly, the increasing acceptance of RPM among patients allows the providers to achieve the twin goals of better patient outcomes and higher patient satisfaction levels.
An MSI International survey of June 2021 shows that eight out of 10 Americans prefer using Remote Patient Monitoring programs. A study by researchers at the University of Pittsburgh Medical Center showed that patient satisfaction levels jumped by 90% once the patients were equipped with Remote Patient Monitoring devices.
Increased Productivity
Remote Patient Monitoring enables healthcare providers to utilize their available time, talent, and resources more efficiently. A good RPM program can enable prioritization and faster delivery of care where needed most, case triage, and more effective communication. It enables better medical decision-making through the collection and analysis of proactive and continuous patient data gathered in near real-time.
As more patients choose Remote Patient Monitoring and the incidence of adverse outcomes and emergencies gets reduced, medical providers are able to reduce the pressure on the clinical staff, address the needs of a larger number of patients, and cut down waiting room congestion. Simultaneous remote monitoring of multiple patients significantly improves overall productivity, while delivering better patient outcomes.
Additional Revenue Streams
Remote Patient Monitoring enables providers with different licensures, such as LPNs & RNs, to bill for different virtual patient interactions, including phone calls and video calls, while increasing their billable hours. Innovative care models are facilitated with RPM technology, which allows the providers to attract and retain more patients and achieve a competitive edge.
Physicians are also reimbursed for the time they spend reviewing patient data related to chronic conditions (such as hypertension, diabetes, heart disease, and chronic obstructive pulmonary disease), and other remote care activities. As the Remote Patient Monitoring program seamlessly integrates into the provider workflows and EHRs, it becomes possible to obtain and utilize large volumes of patient data collected in near real-time to achieve more effective and positive health outcomes.
Higher Patient Adherence and Satisfaction
The success of a provider's treatment plan depends on a number of factors, including the patient's own adherence to the prescribed medication or therapy schedule as well as following recommended precautions and lifestyle changes. With a professional Remote Patient Monitoring program, patients are empowered to recognize how the treatment is directly improving their health parameters on an everyday basis. This gives them the encouragement to adhere to the provider's medical advice and feel more in control of their chronic conditions.
Moreover, patients feel an increased sense of accountability for the sake of their own health outcomes. They perform a more proactive role in their own care and decision-making, are less likely to miss appointments and maintain continuous contact with the care providers. This greater sense of obligation and responsibility also motivates the provider's care teams to engage with and address the patient's needs more closely and helps them in achieving the best outcomes. This win-win scenario supports the long-term goals of the provider and leads to a higher level of patient satisfaction.
Wider Healthcare Access to Reach More Patients
In both urban and rural areas across the US, limited access to medical services continues to be a challenge. Geographical distances, difficulties of transportation, a dearth of qualified physicians, and an overburdened healthcare system contribute to the limitations in access to care. Providers can overcome this limitation to a significant extent with a well-managed Remote Patient Monitoring program.
Virtual monitoring and care through an RPM platform allow providers to reach patients with chronic conditions, no matter where they may be located. The delivery of high-quality care and services no longer remains heavily dependent on physical factors. RPM enables simultaneous monitoring of multiple patients based in different locations or outside the reach of the traditional care delivery systems.
With innovative RPM programs that involve the use of cellular-enabled technology and pre-configured devices requiring no setup, it is also possible to reduce the healthcare digital divide. Patients in under-served populations, elderly patients who may be less tech-savvy, and patients with physical limitations may also be able to captain their own health with user-friendly RPM medical devices while being aware that a care team is working to monitor their chronic conditions.
Minimizing Patient No-Shows
Same-day cancellations of hospital appointments and no-shows are a serious challenge for providers and impede efficient performance. While no-shows occur due to a variety of reasons, the most common reason is the patient forgetting they have scheduled an appointment. Simple appointment reminders through virtual care devices can help reduce no-shows and last-minute appointment cancellations.
More importantly, the continuous health data collection remotely through RPM devices allows providers to determine the most effective course of treatment without having to meet their patients so frequently in person. As a result, the dependence on in-person clinical appointments is reduced without affecting the provider's revenues, while the scope for no-shows and cancellations is minimized.
Missing appointments may adversely impact the condition of a patient with a chronic illness. Therefore, RPM provides a key advantage in terms of improved patient outcomes. Care teams can perform routine check-ins on high-risk patients remotely while responding in near real-time if significant deviations in the patient's health parameters are found.
Reduction in Hospital Readmissions with Remote Patient Monitoring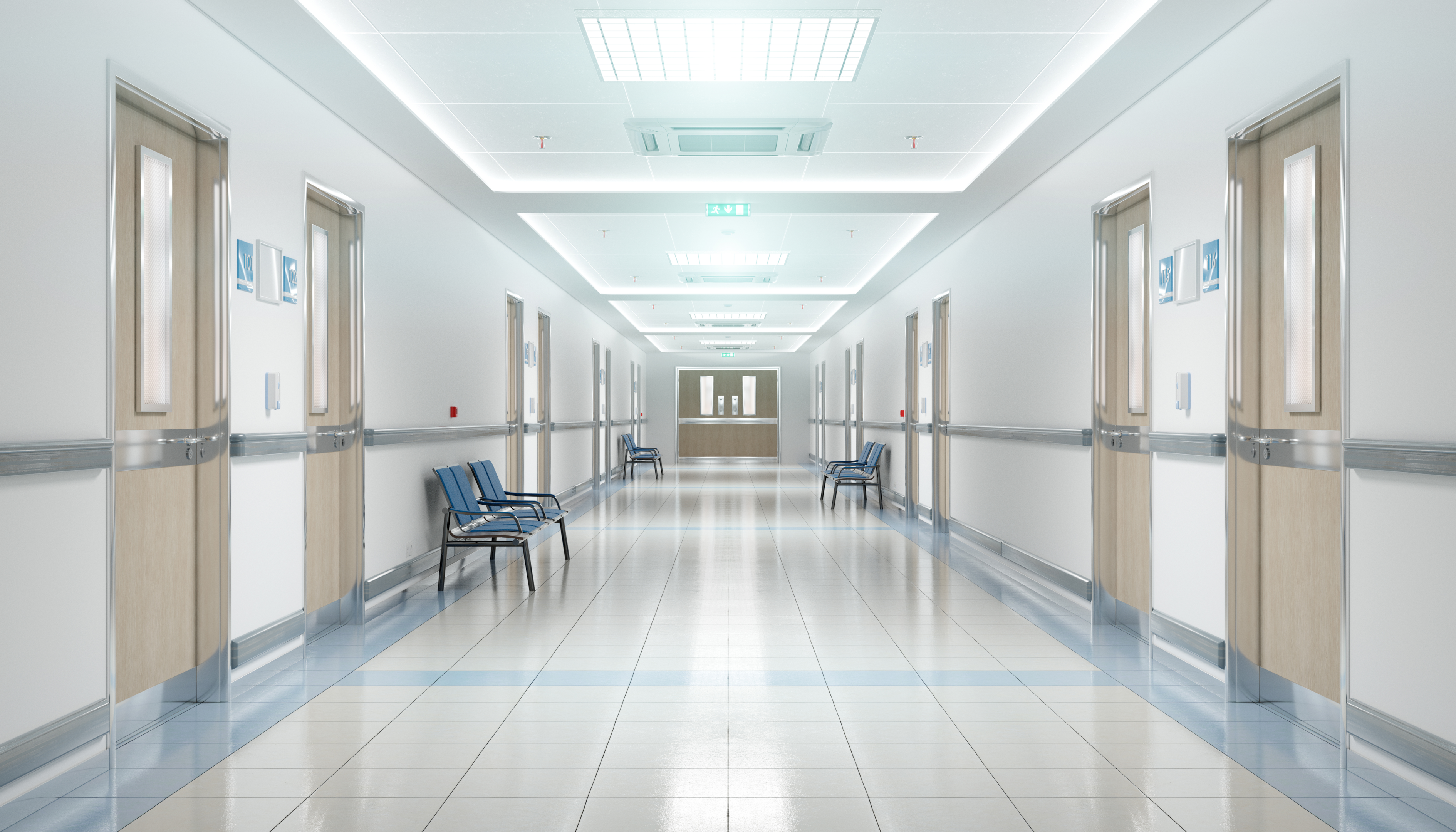 Hospital admissions and readmissions impose a significant financial burden on the US healthcare system. For the providers as well as the patients, readmission proves to be costly as well as detrimental to the best outcomes. Readmissions adversely impact patients in terms of increased stress and frustration. The Agency for Healthcare Research & Quality published a report showing that the per-patient cost of readmission is as high as $15,200. The report went on to say that as of 2018, the number of hospital readmissions within 30 days stood at 3.8 million adults.
Remote Patient Monitoring can help providers implement the following strategies in order to lower hospital readmissions and increase the overall efficiency of the healthcare delivery system:
Identifying and monitoring high-risk patients
RPM data can help the care team identify patients with an increased risk of hospital readmission. The care team can focus more on creating and executing a custom virtual care plan for these patients, which includes a cellular-enabled RPM device to keep tabs on the patient's health parameters in near real time. Risk alerts can also be customized through RPM so that the care team can respond faster in the event of a medical emergency.
Improving the management of transitional care
Remote Patient Monitoring allows the provider to develop and carry out a trouble-free and smooth process of transition for patients with chronic diseases. A personalized module for patient education can be introduced, which empowers the patient to understand all aspects of their health condition more closely and participate effectively in the management of their treatment.
Automated medication and appointment reminders
Patients who are undergoing post-treatment recovery will usually have to complete a course of medications or therapy in order to ensure the full success of the treatment. In some cases, the patient may also be required to visit the doctor for a review of their condition. A comprehensive RPM program can help improve the patient's medication and therapy adherence as well as follow the scheduled appointments by signing up for text alerts and voice call reminders.
Reduction in Readmissions for Patients with CHF
Congestive heart failure (CHF) is a major cause of death in the US. Data from the CDC shows that one death related to cardiovascular disease occurs every 36 seconds in the country. While medications and treatments are improving each year, the number of hospital readmissions for CHF remains too high. About 20 percent of the patients with CHF are readmitted within 30 days of their hospital discharge (the median time for readmission is 12 days from the date of initial discharge).
The national average cost of a CHF admission is $34,000, while the average cost of a CHF readmission is $13,500, and rising according to the American Heart Association. There is growing evidence that Remote Patient Monitoring could be the key to reducing CHF readmissions. A research study included in the National Library of Medicine shows RPM programs can directly reduce hospitalizations and mortality as well as improve the quality of life for patients with CHF.
With remote monitoring of the patient's heart rate, blood pressure, and body weight, providers can manage patients with heart failure more effectively and reduce the risk of readmissions. Studies have shown when RPM is utilized as a part of the treatment plan for cardiac patients CHF related readmissions can be reduced by nearly two-thirds. In effect, this leads to an annual cost saving per patient of $5,034 compared to regular care without RPM.
Reduction in Readmissions for Patients with Diabetes
Data from the CDC shows that in 2018, over 34 million Americans had diabetes. It is an expensive chronic condition, considering the fact that the annual medical cost for people with diabetes is $16,752 on average, which is about 2.3 times more than the costs incurred by non-diabetics. Americans from all walks of life are impacted by diabetes. Veterans appear to have a higher incidence of diabetes with one in four veterans having diabetes.
A study on veterans with diabetes was conducted by the VHA, with each patient having had two or more prior ER visits or hospitalizations. Researchers found that when Remote Patient Monitoring was used for one year in the test group, hospital readmissions were reduced by half, while ER visits were lowered by 11%.
In addition, the average number of bed days per patient was reduced by three days. More than 95% of the participants in the study reported a high rate of patient satisfaction with their RPM program. Patient satisfaction has a direct correlation with the usage of RPM services, so researchers expect ongoing health benefits for these patients. Various other independent research studies have also shown distinctly higher health improvements among patients using RPM solutions versus those receiving treatments without RPM.
Clinical and Financial Benefits of RPM for Insurance Payers
America's Health Insurance Plans (AHIP) and the Coalition to Transform Advanced Care (CTAC) published a report that cites a number of research studies. All of these studies revealed favorable clinical and financial benefits accruing from high-quality RPM programs. The patients participating in these RPM programs reported higher satisfaction rates and fewer care requests as follows:
On-call urgent doctor visits were reduced by 51%
Physician visits were reduced by 47%
Patient care-related phone calls were reduced by 41%
Hospitals of elderly patients reduced by 40%
Hospital readmissions for Medicare members using RPM programs were reduced by 76%
97% of the patients enrolled in RPM programs reported satisfaction
Deliver an Efficient and Scalable Virtual Health Experience to Your Patients with HealthSnap
HealthSnap's Remote Patient Monitoring platform and pre-configured health devices powered by cellular technology eliminate all barriers for a patient to enroll in your RPM program, including any need for Wi-Fi, apps, or even a smartphone. The device is ready to use right out of the box and integrates directly into your Electronic Health Record (EHR). With our turnkey device shipping and logistics, you don't have to handle the distribution in-house, and simply get started with our integrated and scalable RPM program. To set up a consultation or demo with our team, call us at 888-780-1872 or book a meeting directly here.